Back to AASPA Book Store
Virtual Recruiting - Why School Districts Nationwide Are Going Digital
Webinars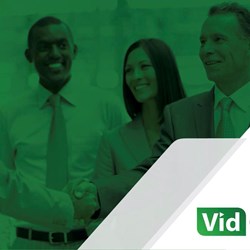 Original Date of Webinar - May 7, 2020 @ 1:00 PM - 2:00 PM CDT
JF Poirier, Marketing & Partnerships and Zack Cormier, Account Executive at VidCruiter will present.
If you play a role in finding and hiring the best teachers, principals and other school personnel, this webinar is for you! Join this free, educational online talk to learn how human resource professionals in education are modernizing their recruitment practices—even during a global pandemic that's kept most of us at home.
VidCruiter, a hiring platform specializing in video interviewing is hosting this special webinar. Learn virtual recruiting best practices and see a practical example of technology that can help us solve hiring challenges as we enter a "new normal."
ARE YOU AN AASPA MEMBER? CLICK HERE TO VIEW THE WEBINAR FOR FREE.
---