AASPA Boot Camp
June 25, 2020 Virtual Boot Camp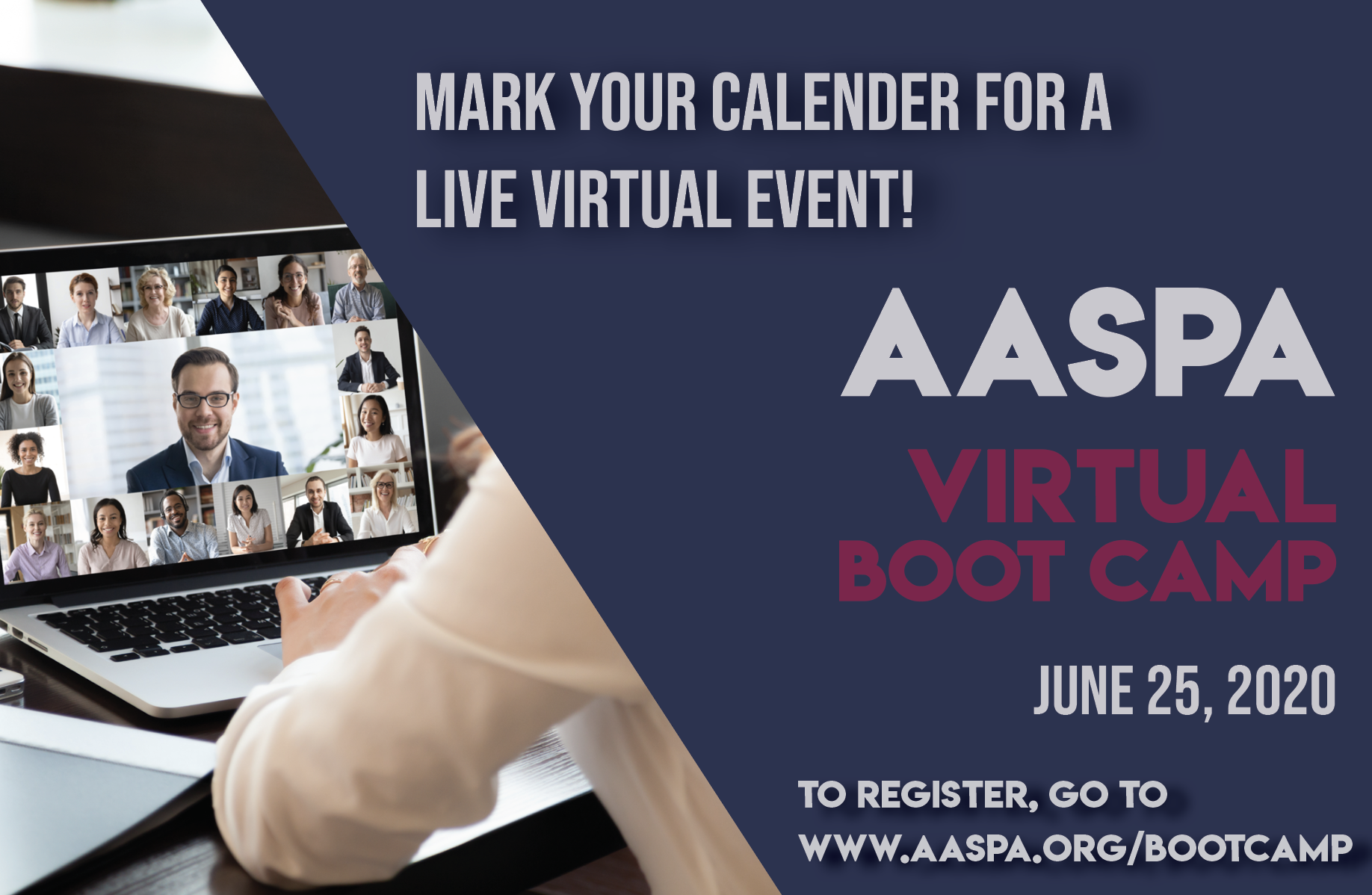 AASPA Virtual Boot Camp
Sponsored by PowerSchool, EDUStaff, ESS/Proximity Learning,
Frontline Education & Spark Hire
If you missed our event, don't worry! You can still register and we will send you the PowerPoints and recording from all of the sessions. Just click the registration button below...
*If you do not have an account set up on our website, please go to https://www.aaspa.org/create-account before attempting to register.
Due to the recent events with COVID-19, the AASPA Personnel Administrator Boot Camp is going Virtual!

Plan to join us on Thursday, June 25th from 9:30 am - 3:15 pm.
AASPA's Personnel Administrator Boot Camp is the perfect time to pause and focus on your professional development, and there's no better way to truly reflect on your leadership than with our lineup of inspiring and knowledgeable HR speakers.
AASPA's Boot Camp is an unrivaled opportunity for PK-12 HR School System Leaders to collaborate across all levels and gather valuable resources you can use to help your teachers, employees and school district. Breakouts follow two strands of topics - one for the basic HR professional and another for the more advanced administrator.
WHO SHOULD ATTEND

HR Directors
Superintendents/Assistant Superintendents
Principals
Business Officials



---
PURCHASE JANUARY BOOT CAMP PRESENTATION LINKS HERE!