Back to AASPA Book Store
SimplePay Health - Forget Everything You Know About Health Insurance
Webinars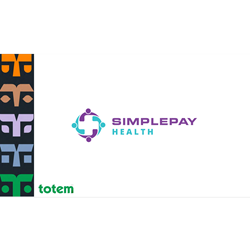 Original Date of Webinar - July 21, 2020 @ 1:00 PM - 2:00 PM CDT
Geoff Rowson, SVP of Sales and Finance, Annette Griffin, VP of Business Development and Wally Gomaa, CEO, ACAP Health will present.
SimplePay Health is a healthcare insurance plan designed to make healthcare simple for employees while reducing costs for employers. Simply put, SimplePay solves the three big challenges of healthcare today: cost, quality, and over-utilization. As a result, employers like you are saving at least 20% on their annual spend, providing a phenomenal member experience, ensuring that members are receiving the best quality care, and completely eliminating the concepts of the deductible, co-insurance, and surprise billing.

If you can get your members to the best providers, they will almost always get better, more effective, and therefore less expensive care. The key is the ability to identify the best providers, and then to get your plan members to actually use them. Via their national database of risk-adjusted healthcare outcomes, SimplePay has identified the best providers and assigned value-based copays. Members want to go to the best providers because they have significantly lower copays when they do. A true win-win.
ARE YOU AN AASPA MEMBER? CLICK HERE TO VIEW THE WEBINAR FOR FREE.
---