Back to AASPA Book Store
If You Grow Them, They Will Teach!
Webinars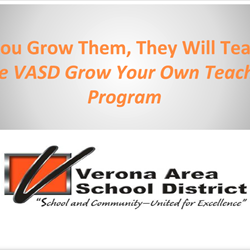 Original Date of Webinar - January 22, 2020 @ 1:00 PM - 2:00 PM CDT
Jason Olson, Director of Human Resources and Safety at Verona Area School District, will present.
Learn how a small, suburban school district with a significant population of students of color established a thriving Grow Your Teacher Program for its high school graduates and support staff.
ARE YOU AN AASPA MEMBER? CLICK HERE TO VIEW THE WEBINAR FOR FREE.
---