Back to AASPA Book Store
HR Branding in School Systems. A Closer Look
Webinars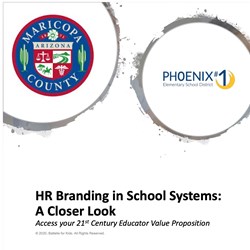 Original Date of Webinar - March 18, 2020 @ 1:00 PM - 2:00 PM CDT
Thom Griffith, Director at Battelle for Kids, will present.
The district engaged in this work to better understand their own organizational values in relation to the values of their employees, and how, through their interplay, Phoenix #1 could go about systemically reviewing job content in a strategic way.
ARE YOU AN AASPA MEMBER? CLICK HERE TO VIEW THE WEBINAR FOR FREE.
---