Back to AASPA Book Store
Gallup. Remembering the Needs of Followers During Covid-19
Webinars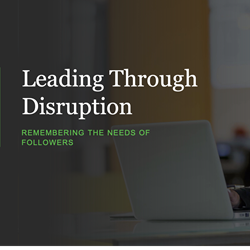 Original Date of Webinar - April 22, 2020 @ 1:00 PM - 2:00 PM CDT
JerLene Mosley, Senior Consultant at Gallup will present.
Gallup recently gathered the COVID-19 strategies and policies from the CHROs of 100 of the world's largest organizations. They offered important insights on mission-critical elements -- most of which are rational and pragmatic in nature. And yet, to be an effective leader during this time, you must remember that humans experience life about 30% rationally and 70% emotionally.
Right now, those emotions tend toward fear and uncertainty. So although what you communicate is important, how you do it and how it makes your people feel is crucial for effective leadership. Gallup's research reveals that the feelings followers need most are trust, compassion, stability and hope. Join JerLene Mosley, Senior Education Consultant for Gallup, as she shares strategies around each of these needs tailored for your employees as they serve students in new ways.
ARE YOU AN AASPA MEMBER? CLICK HERE TO VIEW THE WEBINAR FOR FREE.
---