Featured Books
Enjoy these discounted Books of the Month!
Strategic Talent Leadership for Educators. A Practical Toolkit
By Amy A. Holcombe This book is designed to support the transformation of educators into...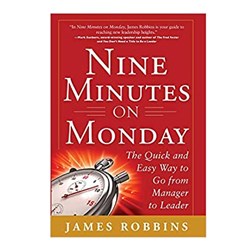 Nine Minutes on Monday. The Quick and Easy Way to Go From Manager to Leader
By James Robbins Employee engagement comes down to one thing: a constant dedication to meeting...