Executive Board Election Information
The elections for President-Elect and Region Representatives are coming soon! Electronic voting will begin at 8:00 a.m. (EDT) on Monday, August 3, 2020. Voting closes at 5:00 p.m. (EDT) on Wednesday, August 12, 2020. The President-Elect will be announced during the Annual Business Meeting held on Thursday, October 15, 2020. Regional Representatives will be announced at the Regional Meeting held on Wednesday, October 14, 2020.
You MUST be a CURRENT AASPA member to Vote!
President-Elect Candidate: Brian White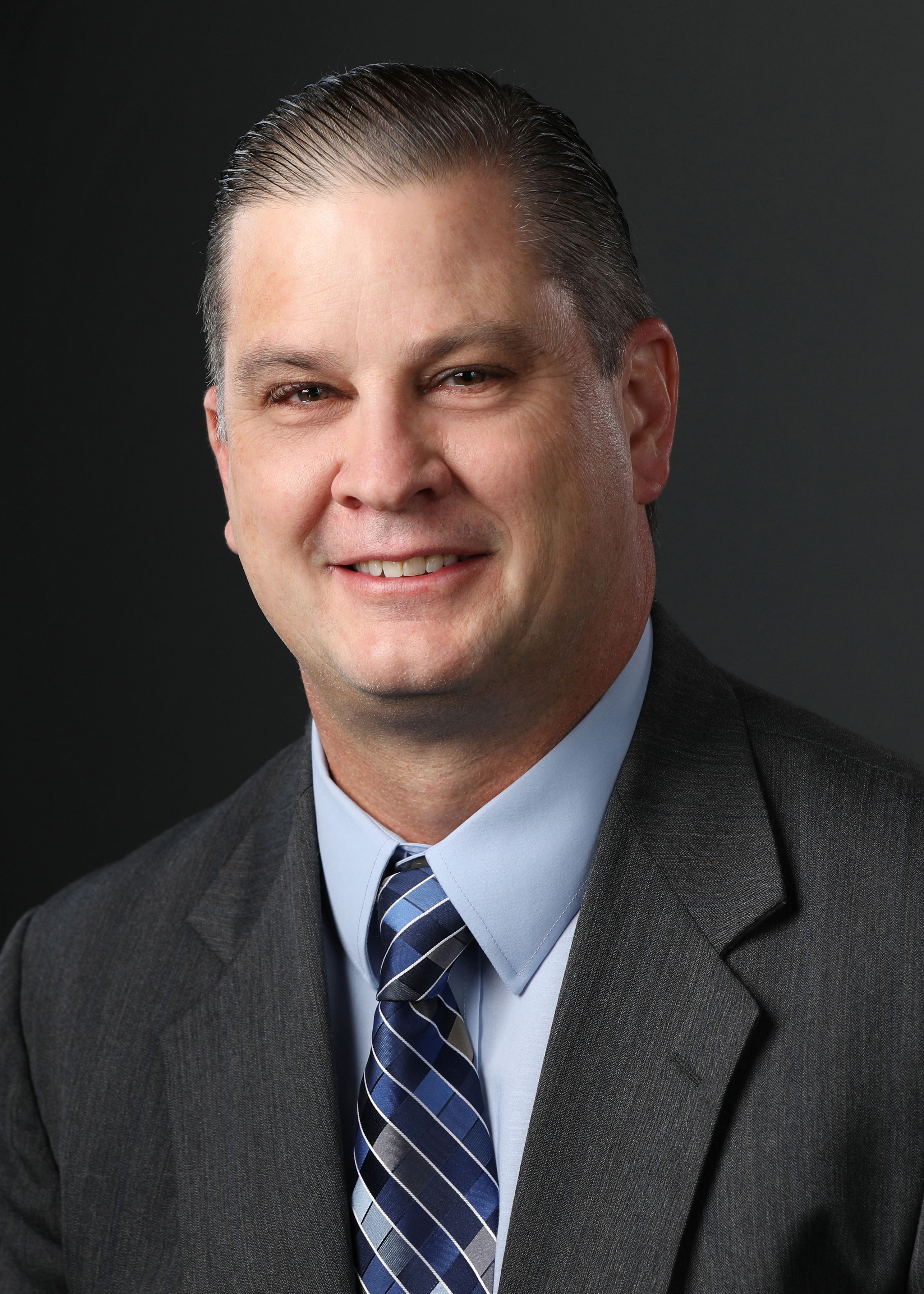 Brian White, MBA, SPHR, SHRM-SCP, is beginning his eighth year as the Executive Director of Human Resources andOperations for Auburn-Washburn USD 437 in Topeka, KS.
Brian has been a member of AASPA since 2012. He has presented at annual AASPA conferences, the AASPA Human Capital Leadership Summit, AASPA Boot Camps, AASPA webinars, and at state affiliate conferences. He currently serves as the Region 5 Executive Board Member and previously chaired and served on the Membership Committee.
AASPA and its members have been critical to Brian understanding of how to be a successful HR leader in K12, he enjoys supporting AASPA, its members, and its missions and goals. Brian is also a member of Missouri Valley School Personnel Administrators (MVSPA), Kansas Association of School Personnel Administrators (KASPA), Missouri Association of School Personnel Administrators (MOASPA), Kansas Association of Directors of Plant Facilities (KADPF), and Kansas Association of School Business Officials (KASBO).
He previously served as a Human Resources Manager, College Relations Manager, and Staffing Manager for Payless Shoesource. He has worked in Human Resources for 16 years and earned his Senior Professional in Human Resources (SPHR) certification in January 2012. Brian also has previously served as Training Group Leader, Operations Group Leader, and Transportation Supervisor for Target Corporation, in addition to serving as a Supply Corps Officer in the United States Navy. Brian received his BA in Economics from the University of Colorado in 1990 and MBA from Old Dominion University in 1996.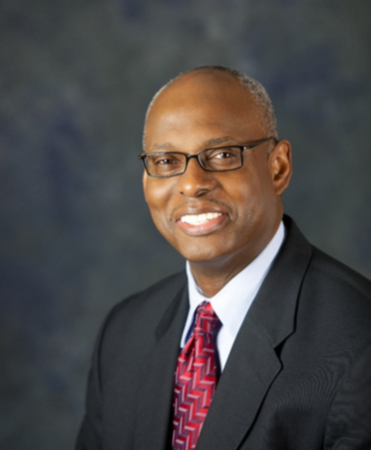 Region 5 Representative: Dr. Robert Stewart

Dr. Robert Stewart currently serves as the Assistant Superintendent of Human Resources for the Denton IndependentSchool District (Denton ISD) in Denton, Texas. Denton ISD is one of the fastest-growing school districts in North Texas with an enrollment of over 30,000 students and over 4,000 employees. Denton ISD includes 4 comprehensive high schools, 8 middle schools, 24 elementary schools, 2 early childhood centers, an alternative high school, an advanced technology complex and other specialized schools.
Robert has served as an HR administrator for 20 years and has 34 years in education. Prior to his years as an HR administrator, Robert was a high school and middle school campus administrator and classroom teacher at both secondary and elementary levels.
Robert holds a Doctorate of Education in Educational Leadership from the University of North Texas. He has a Master of Science from Slippery Rock University, Pennsylvania, and a Bachelor of Science from Fort Hays State University, Kansas.
Robert is active at the regional, state, and national levels. He has supported the work of AASPA and his State and Regional affiliates, Texas Association of School Personnel Administrators (TASPA) and the North Central Texas Association School Personnel Administrators (NCTASPA) for many years. He has been an active member of AASPA for over 20 years and has supported the work of AASPA as Chair of the AASPA Minority Caucus and as a member of the Constitution and By-Laws, Membership, Nominations, and Scholarship. In addition, Robert has presented at the AASPA annual conferences and Boot Camps. As a long-time member of TASPA, Robert has served on the Legislative and the Ad-Hoc Conference Planning Committees. Robert works closely with members of his regional NCTASPA group, attends and presents at TASPA conferences, workshops, and often volunteers to assist as needed.
Robert has amassed several noteworthy accolades for his work. In 2006, Robert and his district were the recipients of the William L. Hunter Point of Light Award. This award recognized school districts making outstanding contributions through the implementation of innovative and comprehensive teacher development programs primarily focused on strategies designed to increase the number of teachers of color in school districts. In 2014, he was named the TASPA's Dr. Mary Hopkins Personnel Administrator of the Year Award. The award is annually given to an individual in the HR field who demonstrates strong leadership ability, high personal and professional integrity, and the ability to recruit high-quality staff. In 2015, Robert was recognized as the AASPA Special Merit Award Winner at the AASPA Conference in Baltimore, MD.
As a key member of the Denton ISD HR team for 13 years, Robert ensures that the district follows state and federal regulations. He has been instrumental in balancing the resources required to hire additional positions to address the rapid growth of Denton ISD's student enrollment. Dr. Stewart is always strategic in ways to improve operations and current research in best practices in the HR profession while seeking to learn more about how HR can best help to influence student achievement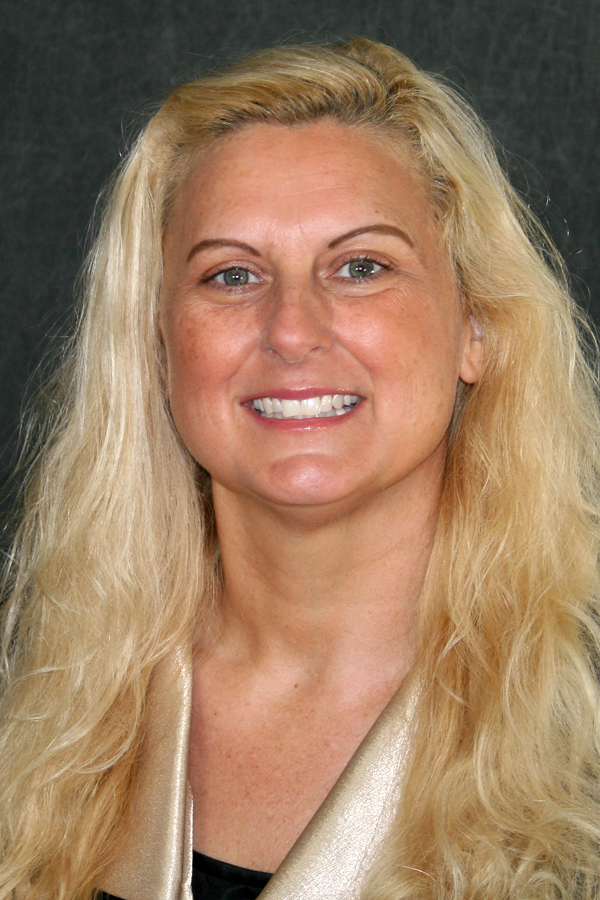 Region 6 Representative: Dr. Andrea Anthony

Dr. Andrea Anthony serves as the Assistant Superintendent of Human Resources and Support Services for RutherfordCounty Schools in Murfreesboro, Tennessee. Rutherford is the fourth largest district with 50 schools serving PreK-12. Rutherford has over 47,000 students and over 5,600 employees. Collectively, Anthony has served as a Human Resources Assistant Superintendent and as an educator for 28 years. Prior to HR, Anthony was the district level Secondary Schools Coordinator, High School Principal, Summer School Director, Math Teacher, and Adjunct Professor. She has her HR Generalist certification through SHRM. Anthony holds two Doctorate Degrees from Nashville, TN, one in Administration and Supervision and her other one in Law (J.D.). She received her Bachelor's and Master's degrees in Mathematics and her Specialist's degree in Administration and Supervision from Middle Tennessee State University. Anthony's Doctor of Jurisprudence allows her to be dedicated to best practices in Educational Leadership with extensive experience in federal laws, mandates and regulatory practices. She negotiates with the local Rutherford Education Association to develop the Memorandum of Understanding with updates on policies and procedures.
Anthony has been an active member in AASPA for several years and enjoys presenting annually at AASPA's Annual Conference and the Human Capital Leadership Summit. She frequently contributes articles for the AASPA Best Practices and Perspectives Magazines. She presents AASPA webinars on monthly themes and serves as a mentor and legal advisor to those new in the HR field. She serves on the pHCLE Advisory Committee and was in the first cohort to receive her pHCLE certification. Anthony keeps her Delta Kappa Gamma-Beta Epsilon Chapter up to date on HR matters through their award-winning newsletter. She has participated in the State Leadership Retreat in Kansas, the Virtual Diversity, Equity and Inclusion Summit and the Personnel Administrator Boot Camp. She has served on the Constitution and By-laws Committee as Chair for the past three years and as a member before this appointment. She has won the AASPA Distinguished Member Award, Special Recognition Award, and the C.S. Robinson Award at the National Conferences.
Anthony currently serves as the past president of TASPA and is on the board. She serves on the TN District Leadership Network for HR Leaders and the Urban Schools Human Capital Academy. She has been recognized by the AASA School Superintendents Association for Women in School Leadership Award, the National Association of Secondary School Principals' as Tennessee Principal of the Year, WCEA Distinguished Administrators Award, Mid-Cumberland Supervisor of the Year, TN Supervisor of the Year, the National Blue-Ribbon Award for turn-around schools and the Army Commander's Award for Public Service. In her school district, Anthony leads the Aspiring Administrators Academy which is their principal pipeline, ASSIST which is their mentorship program for teachers in years 1 and 2, the Teacher Leadership Academy, and the Future Leaders Academy. These leadership opportunities have allowed her to develop diverse candidates and mentor them into vertical and horizontal leadership positions. Anthony presents vast knowledge and contributions in the areas of workforce planning, development, legal compliance and leadership development.
Region 6 Representative: Ruth Green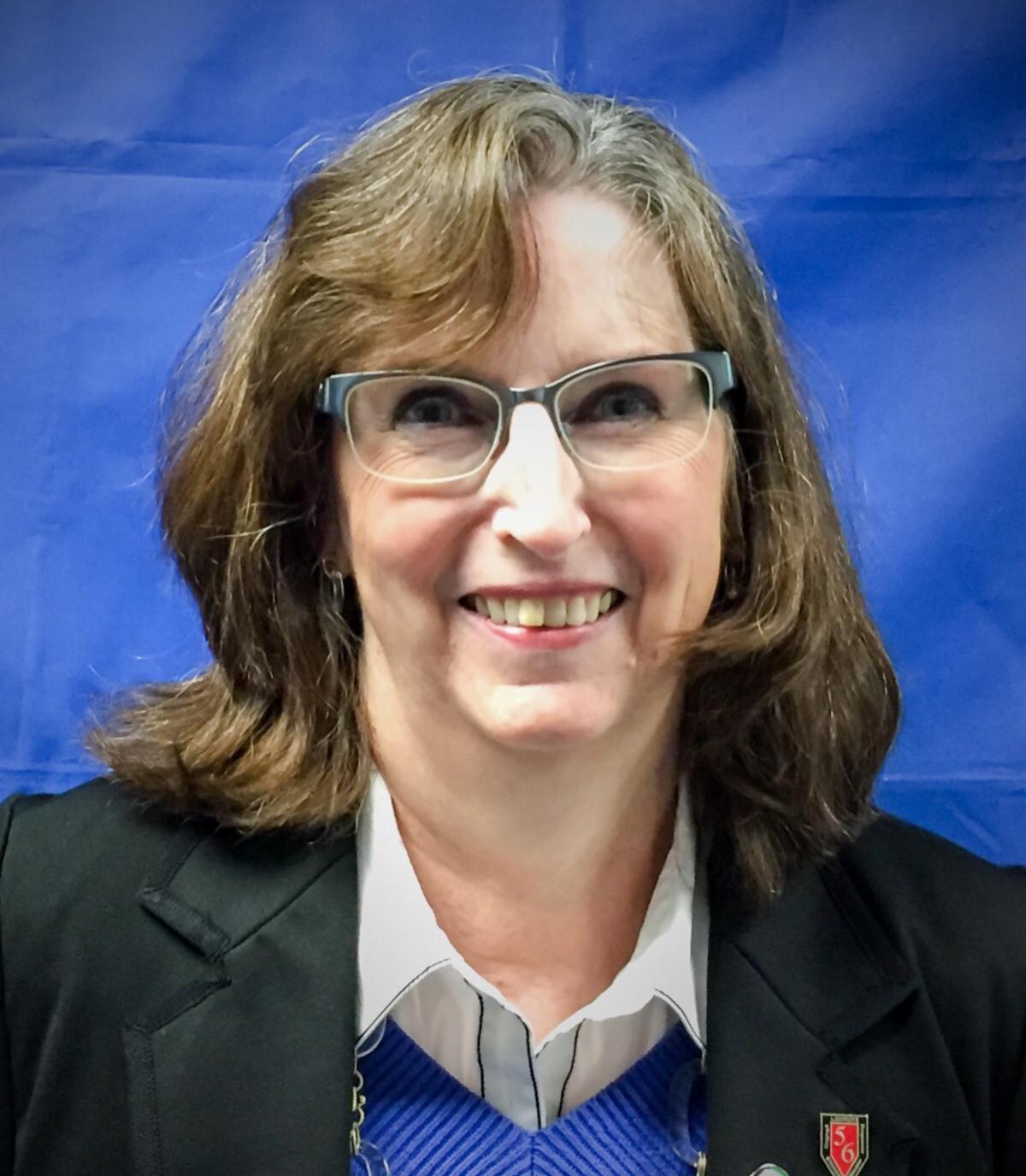 Ruth Green, pHCLE is the Director of Human Resources for Laurens School District 56 in Clinton, South Carolin
a. Ruth oversees
all areas of Human Resources from recruitment and retention to evaluation and certification. She has expertise in benefits administration and federal and state regulations concerning labor laws and employer/employee rights. Her proudest accomplishments are the development and implementation of the Laurens 56 IMPACT program and the ACE Academy. IMPACT has increased retention in Laurens 56 by finding ways to Involve, Mentor, Pay, Appreciate, Challenge and Trust the district's teachers. The ACE (Alternative Certified Educators) Academy addresses the unique needs of the increasing number of alternative certified teachers being hired. Both programs have had a favorable effect on recruitment and retention and the district has been able to staff its classrooms fully with qualified, certified teachers.
Ruth has been an active member of AASPA for 10 years, attending conferences, Boot Camp and the Diversity Summit as well as serving on the Legislative Committee and as a State Affiliate Leader. She was a nominee for AASPA's Herb Salinger Personnel Administrator of the Year Award. She is active in her state's school administrators association, SCASA, having served many years on the Personnel Group's executive committee and completed terms as President, Treasurer and chair of many committees, as well as on the SCASA Board. In 2018 she was honored with the SCASA Personnel Administrator of the Year Award. Working with her regional district consortium, WPEC, Ruth was a founding member and Chairman of the Benefits Administrators group and is a long-time member of the WPEC Personnel group, serving as Chairman since 2017. Through the collaboration of the members of WPEC, the group has been able to influence and effect change at the state level, most recently with regard to required credentials for certified staff as well as modifications to the State Department of Education Assurance Form, benefiting all districts in the state. Ruth presents regularly at state, regional and local meetings and conferences.
A graduate of Georgetown University's School of Language and Linguistics with a bachelor's degree, Ruth went on to obtain her Master of Business Administration at the University of Maryland. In 2017, she earned her pHCLE through AASPA's certification program, an accomplishment of which she is very proud. Always seeking to expand her knowledge, Ruth is a frequent participant in webinars offered by AASPA and SHRM as well as other professional development opportunities.
Region 6 Representative: Dr. Latanza Harrison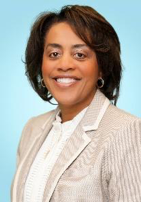 Dr. Latanza M. Harrison was recently named Chief Human Resources Officer for Alabaster City Schools, AlabasterAlabama. ACS is a suburban public school district located in South Central Shelby County. ACS is the only public school district in the City of Alabaster. There are five schools in the district with a total of 750 employees and 6,121 students in grades PreK through 12. Latanza served as the Coordinator of Human Resources for Alabaster City Schools since from 2014-2020. In 2013, she joined the ACS family as the Coordinator of Federal Programs serving three elementary schools in the district. Prior to her experience as the Coordinator of Human Resources for Alabaster City Schools, she served in the area of Federal Programs and Human Resources Administration as a Director of Federal Programs and Director of Human Resources. Her role as a Middle School Specialist for the Alabama State Department of Education resulted in technical assistance and professional development training opportunities for school staff and administrators statewide and in establishing the first statewide SREB pilot of MMGM schools. She also served as a middle school assistant principal for five years.
Latanza received her doctorate in Educational Leadership and Technology from Auburn University. She also has a Master's in Mathematics Education and a Bachelor's in Mathematics and Biology Education.
Latanza has been an active member of AASPA for nine years, serving on the Leon Bradley Scholarship Committee for six years, Nominations committee this year, and has contributed to the field of HR for many years. One such example of this is her participation and completion of the pHCLE certification process as one of the inaugural cohort groups in 2017. As a result, she now advocates for new enrollment by recruiting members in her state-affiliated group. As the Secretary and Treasurer and member of the Executive Board for the Alabama Association of School Personnel Administrators, she provides a wealth of knowledge and guidance to HR professionals statewide through the facilitation and management of an organizational online communication system. Likewise, she provides HR literacy to school personnel association members in the state by planning professional development opportunities for all members and staff. She successfully engages other HR professionals through participation in the Society for Human Resource Management, Alabama Society for Human Resource Management and the Birmingham Society for Human Resource Management organizations annually and monthly. As a result, she has been instrumental in assisting with membership drives by serving as a member of the membership committee since 2014. Latanza has also been an active member of the Lions Club International and Alabaster Lions Club which is involved in projects and activities on a local, national, and international platform.