Executive Board Election Information
The elections for President-Elect and Region Representatives are coming soon! Electronic voting will begin at 8:00 a.m. (EDT) on Monday, August 1, 2022. Voting closes at 5:00 p.m. (EDT) on Wednesday, August 10, 2022. The President-Elect will be announced during the Annual Business Meeting held on Wednesday, October 12, 2022. Regional Representatives will be announced at the Regional Meeting held on Tuesday, October 11, 2022.
You MUST be a CURRENT AASPA member to Vote!
President-Elect Candidate: Kevin Walton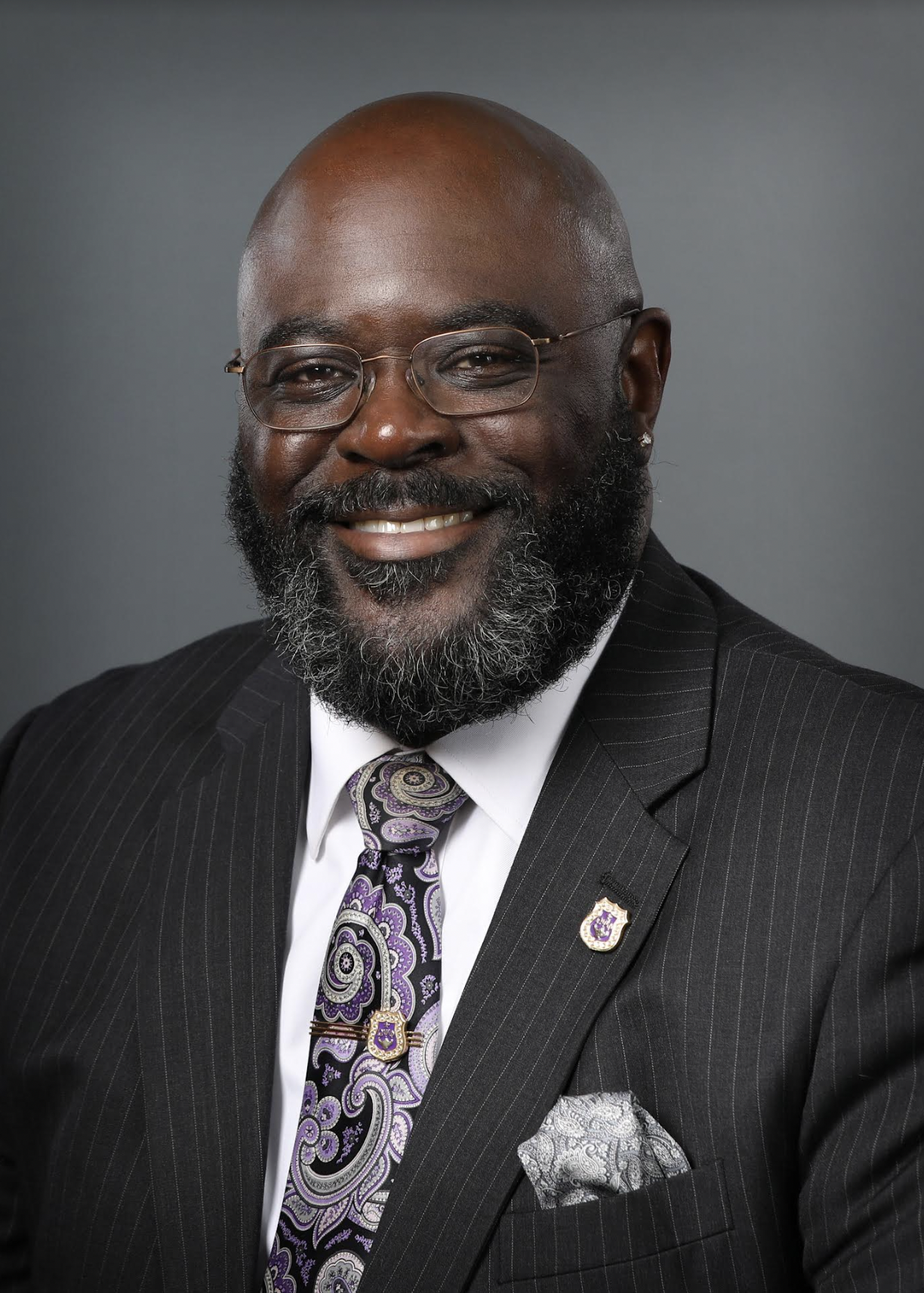 My name is Kevin E. Walton, Sr. and I am seeking your support to be the next AASPA President-Elect. As an active AASPA member since 2013, I have attended every annual conference and have served on several committees including Membership, Legislative & Government and the Minority Caucus. I have also served as the Co-Chair of the Diversity, Equity & Inclusion Committee. I have also facilitated professional learning workshops at annual conference, Personnel Administrator Boot Camps and the Diversity Equity & Inclusion Summit. These experiences have undoubtedly contributed to my professional growth as a human resources practitioner while providing insight to the inner-workings of AASPA. For the past three years I have had the honor to serve as the Region 3 Representative to the AASPA Board of Directors. Serving in this position has enhanced my belief in AASPA's mission "to provide every member with services, resources, and information vital to successful school human resource practices in the interest of students." Having been a member of the Board of Directors during the pandemic, I witnessed first-hand what an organization can do when working together during difficult times. Similar to your respective districts, AASPA had to figure out alternative ways to continue to serve its members during the pandemic. I am proud to have worked with the AASPA staff, Board of Directors and other leaders to effectively move the organization forward while providing quality services to its members. As the Director of Equity & Inclusion for the Area Cooperative Educational Services (ACES) in North Haven, CT, I am responsible for providing strategic direction to the Executive Leadership Council to ensure that all employees are being treated fairly in the workplace. I also work with all stakeholders to ensure that the agency continues to build cultures of value, opportunity, respect, inclusion and belonging. Additionally, I serve as the Chair of the ACES Equity Team and Co-Chair of the ACES Diversity Committee. Prior to assuming this position in September 22, 2022, I held several positions in the agency including Outreach Coordinator, Minority Teacher Recruiting Coordinator and Human Resources Specialist. Over the past eighteen (18) years I have developed capacity within my district, statewide and nationally as a credible and valued professional with a reputation for being a fair, objective and respectful collaborative leader. John Maxwell stated that "a great leader's courage to fulfill his vision comes from passion, not position." My passion for Human Resources, Equity & Inclusion and anti-racism work along with my leadership, administrative, interpersonal, communication and analytical skills will allow me to effectively serve as AASPA President-Elect. I look forward to working with the AASPA members, AASPA staff and Executive Board to ensure that AASPA's vision to be "the school human resources association of choice" comes to fruition. I am excited about the direction that AASPA is headed as well as the opportunity to be a part of the leadership team that helps AASPA cement itself as the leading K-12 advocacy organization in the United States. Link to Candidate Application Information
---
Secretary: Tanisha Holland


Tanisha Holland joined Prince William County Public Schools' (PWCS) Department of Human Resources in January 2016 to lead the school division's equity and employee relations efforts. Ms. Holland has a rich background in the areas of equity, leadership, communication, program development, talent identification and selection. Before joining PWCS, Ms. Holland led Fairfax County Public Schools' recruitment efforts, she also served as the admissions director for Thomas Jefferson High School for Science and Technology; program manager for the Jack Kent Cooke Foundation's College Scholarship Program; was associate director of admissions at American University. Ms. Holland worked as a Spanish Adjunct Professor at Northern Virginia Community College, Montgomery College and Baltimore City Community College. She is an active member of the Society for Human Resource Management (SHRM), American Association of School Personnel Administrators (AASPA) and is currently AASPA's Professional Development Committee Chair. She has served as AASPA's Diversity, Equity and Inclusion Committee Chair for two years, where she led efforts to establish the organization's first Diversity, Equity and Inclusion Summit. Ms. Holland holds a B.A. in Spanish and minor in Latin American Studies from the University of Virginia and a M.A. in Spanish Studies from American University. She is certified as a Professional Human Capital Leader in Education (pHCLE) and completed Cornell University's School of Industrial and Labor Relations' Diversity and Inclusion for HR certificate program. Link to: Candidate Application Information

Secretary: Dr. Renee Zoladz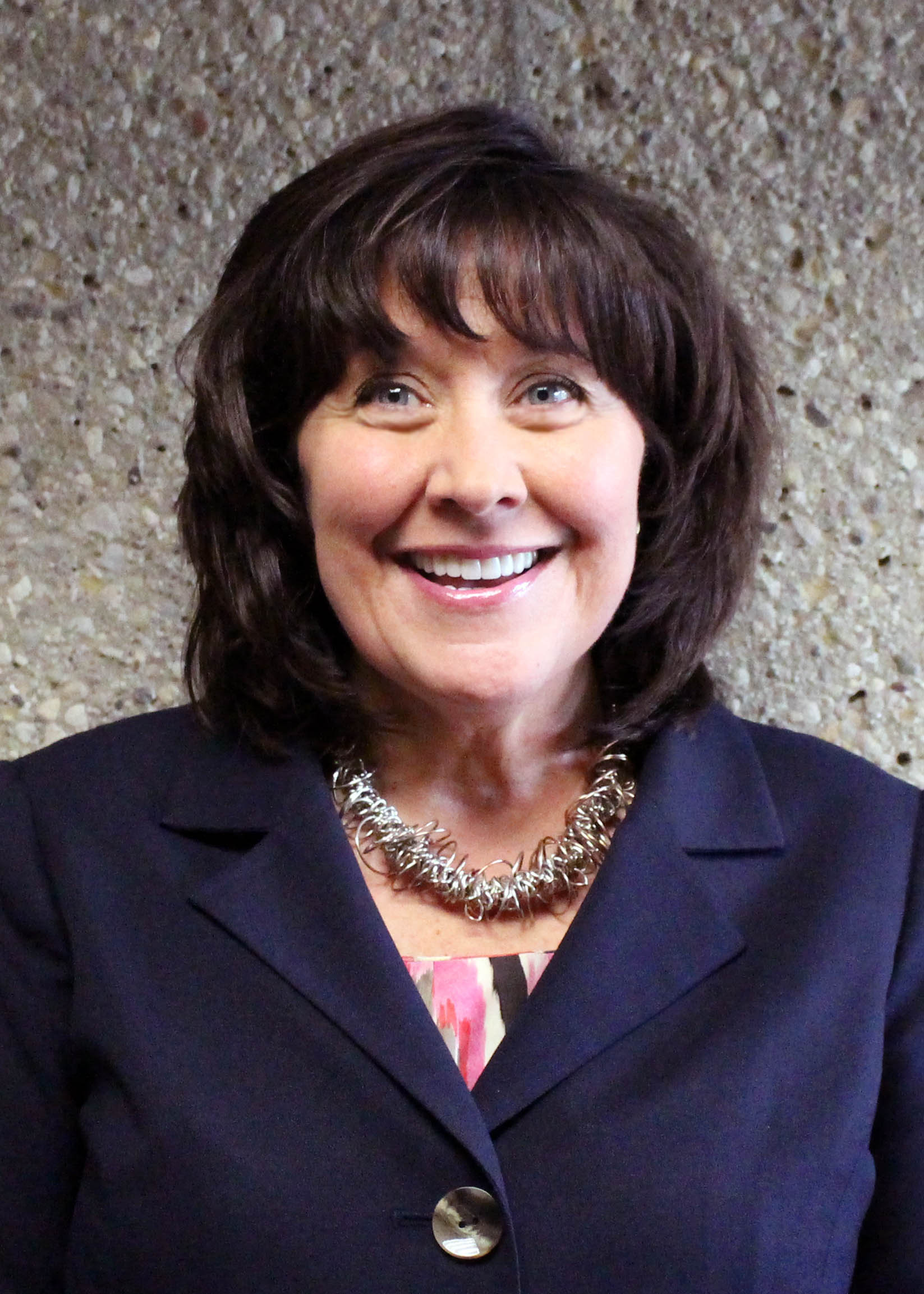 Dr. Renee Zoladz currently serves students and staff at New Trier High School in Winnetka, Illinois as the Director of Human Resources. She has been an active HR professional since 2005 and served students and staff in multiple districts prior to joining New Trier. In her role as a Human Resources leader, she has worked closely with teachers, administrators, and community members to provide a quality educational experience for all students and an open, collaborative, and positive working environment for staff. Renee has also worked as an elementary principal, middle school assistant principal, middle school math teacher, and high school math teacher. Renee earned her undergraduate degree and doctoral degree in Curriculum and Instruction from Loyola University of Chicago and her master's degree in Educational Leadership from Northeastern Illinois University. In addition, she has earned a Superintendent endorsement from Western Illinois University and was one of the first HR professionals to earn the AASPA Human Capital Leader in Education Certification (pHCLE). Since 2005, Renee has been an enthusiastic AASPA member. The exhaustive list of her involvement is linked here. Beyond her service at AASPA Renee has been an active member of the Illinois Association of School Personnel Administrators (IASPA), AASPA's Illinois affiliate, as well as actively engaged in other local and state professional organizations. Dr. Zoladz is passionate about supporting quality educators throughout her district and works in partnership with union leaders to create a positive culture through new recognition programs and employee engagement. Renee recognizes the value of diverse voices and centers inclusivity and employee wellbeing as central facets of a district's success. To bring those values to life, she has implemented programs and initiatives that actively make the district a more diverse, equitable and inclusive space. Renee is also actively working to solve the educator shortage in her community through innovative programming in support of those adults who want to earn teacher licensure in Illinois. Renee remains a leader in the human resources field and serves as a formal and informal mentor to other Human Resource leaders in Illinois. She would be honored to serve as the AASPA Secretary. Link to: Candidate Application Materials
---
Region 3 Representative: Dr. Vincent Citarelli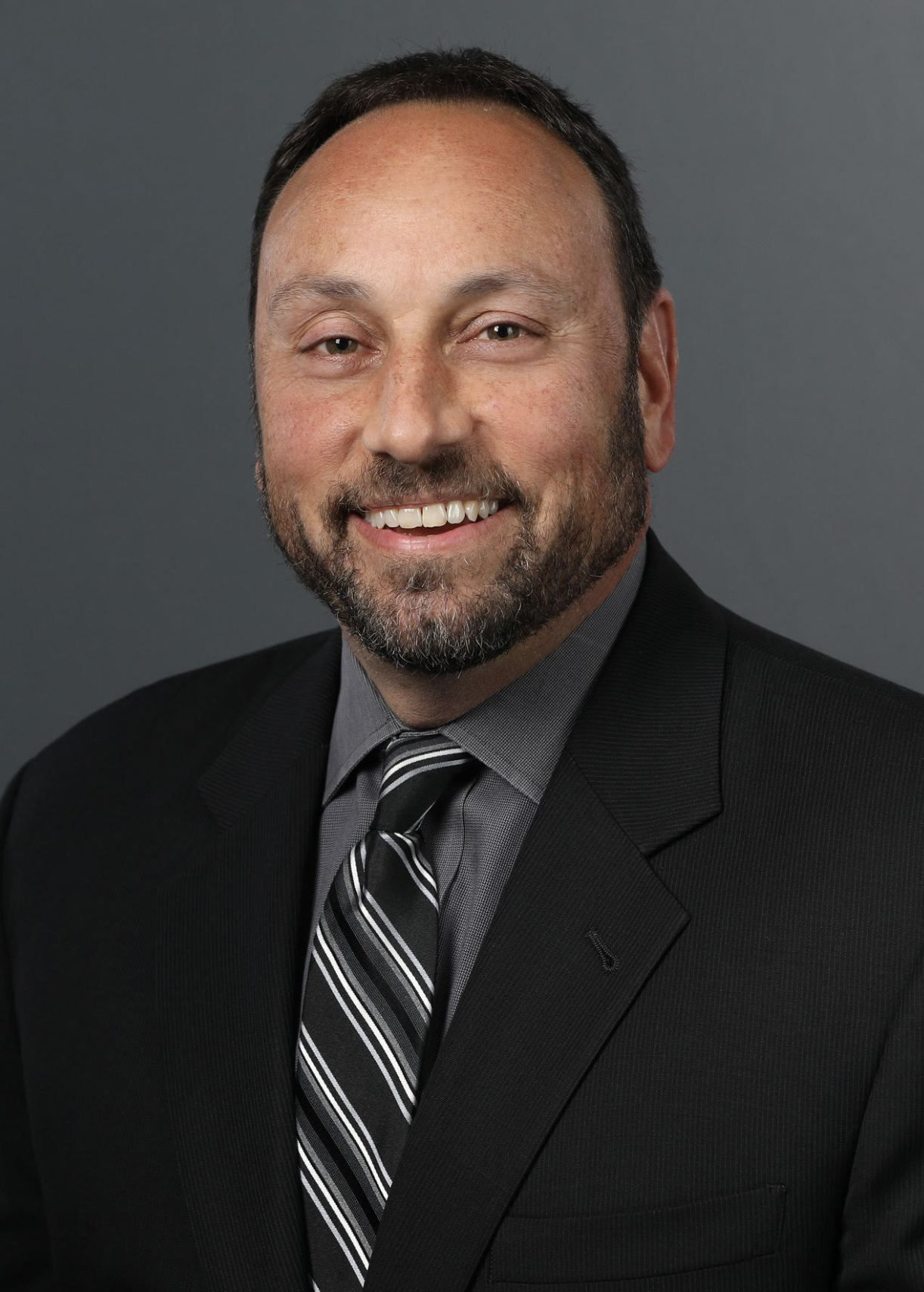 Dr. Vincent Citarelli is the Assistant Superintendent for Human Resources for Garnet Valley School District, where he has served for the past nine years. Prior to being recruited to Garnet Valley, he served Radnor Township School District for six years as the Director of Human Resources. Dr. Citarelli has also served as a Director of Professional Development for an Intermediate Unit in Pennsylvania. He has held a number of administrative positions at the building level for three high schools in three different school districts. Dr. Citarelli started his career as a high school mathematics teacher where he taught a variety of mathematics courses to students of diverse ability levels. He has seen numerous hiring processes and has done extensive research in this area. Vinny earned his Doctorate from The University of Pennsylvania where he conducted significant research and wrote his dissertation on Teacher Hiring Practices. He earned his Masters and administrative certifications from St. Joseph's University, after earning his Bachelors degree from The Pennsylvania State University. Vinny has presented at three AASPA National Conferences. He has also presented two webinars for AASPA. He has been an active participant in 6 of the last 7 national conferences. Vinny has served as President (2 years) and Vice President (2 years) of the Eastern Pennsylvania Association of School Personnel Administrators (EPASPA), a regional division of the state organization, the Pennsylvania Association of School Personnel Administrators (PASPA). He has been an active member of both PASPA and EPASPA for the past 15 years. Vinny also teaches at the graduate level at various colleges and universities in the Philadelphia area. He teaches courses on Educational Leadership and Human Resources Management. Link to: Candidate Application Information
Region 3 Representative: Melanie Rhoads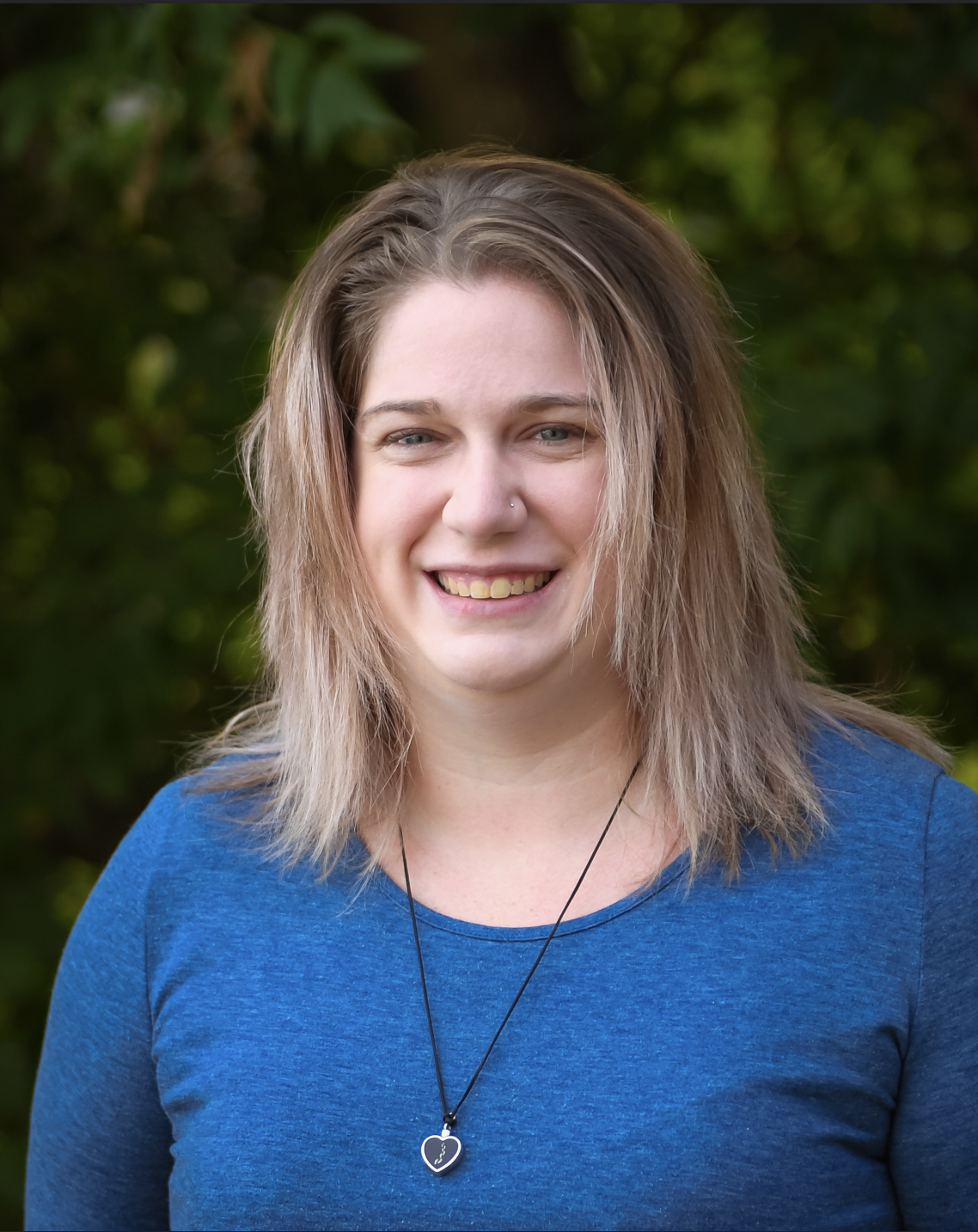 Melanie has been the Director of Human Resources for the Orange East Supervisory Union (OESU) in Bradford, Vermont since May 2013. During that time, one of Melanie's primary focal points has been nurturing a collaborative bargaining process with all five of her school boards and the two unions that represent the teachers and staff. With the start of the pandemic and beyond, her interests include streamlining and digitizing processes and she has teamed with the administration, teachers, and staff to accomplish this across her Supervisory Union. Melanie was a charter member and officer of the Vermont chapter of AASPA serving as Vice President for two years and President in 2019-2020. She has served on the Constitution & Bylaws Committee and Nominating Committee, most recently being a member of the Scholarship Committee and Diversity, Equity & Inclusion Committee. She attended her first annual conference digitally during COVID and her first in-person conference in Washington, D.C. in 2021. Melanie holds her pHCLE and SHRM-SCP certifications and enjoys mentoring and working with new Human Resources professionals in schools across Vermont. Melanie attended Bishop's University in Sherbrooke, Quebec, Canada as a Bachelor's of Business Administration student with concentrations in Human Resources Management and General Business Management. She started her career at Dartmouth College growing her HR knowledge from a Benefits Coordinator to Compensation Analyst before moving to OESU. She is currently completing her Master's in Business Administration in Public Administration at Southern New Hampshire University to continue to grow her career in Human Resources within the public sector. Melanie enjoys reading, kayaking, and hiking with her 8-year old son and two dogs and lives in Piermont, New Hampshire. Link to:
Candidate Application Information

---
Region 4 Representative: Brian Baca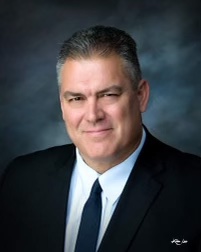 Brian exemplifies servant leadership and is committed to serve his community. He is a dedicated educator, family man and community leader. Brian G. Baca is a 29-year educator with a wide variety of experience in the classroom and as an administrator. He is involved with New Mexico School Personnel Association and serves as the president. Brian, and the dedicated board of directors have been working hard to build up their state association and support their colleagues across the state of New Mexico. Finally, Brian Baca serves as a New Mexico State House of Representative for his District that is just south of Albuquerque, NM. He is currently the Deputy Superintendent for the Los Lunas School District in NM where he has worked for the last 22 years. Brian has passion for education and has a wide variety of experiences in his 17 years as an administrator that has prepared him to serve as the Region 4 Representative for AASPA. In 2006 he joined AASPA and attended his first Annual Conference. Over the last 16 years he has attended several of the national conferences, participated in trainings and webinars. He has served on a number of committees and focus groups over the last 8 years including serving on the membership committee and most recently was a co-chair for the elections and membership committees. He has served as the state representative for the AASPA state affiliate meetings for the last 4 years, and participates in the Region 4 meetings every year at the National Conference. In addition, he serves as the contact person for AASPA and submits his state report for NM to the current Region 4 Representative. Under his leadership as the President of NMSPA they have seen an increase in membership and attendance at the National Conference. At the state level Brian Baca has served on the executive board of Directors since this group was created in 2019 and was part of the team to organize and put on the very first state conference in 2020. At the most recent Annual State Conference for NMSPA in February of 2022 Brian Baca received the Lifetime Achievement Award from his colleagues for his leadership and contributions in the area of school personnel in New Mexico. As President of NMSPA he was been working with the leadership in Texas (TASPA) and Arizona (ASPAA) to help build relationships and share training opportunities at the regional level. As a New Mexico State Legislature, Brian serves on the Education Committee. He was co-sponsor of several education bills in the 2022 session and helped pass the House Bill 2 which gave educators one of the largest raises in state history to address teacher recruitment and retention issues. He serves as a direct link between school districts, superintendents, and the NM State Legislature as to fund and support education in New Mexico. Link to Candidate Application Information
Region 4 Representative: Jessica Bennington
Jessica's greatest passion is developing pathways for individuals to reach their full potential, both students and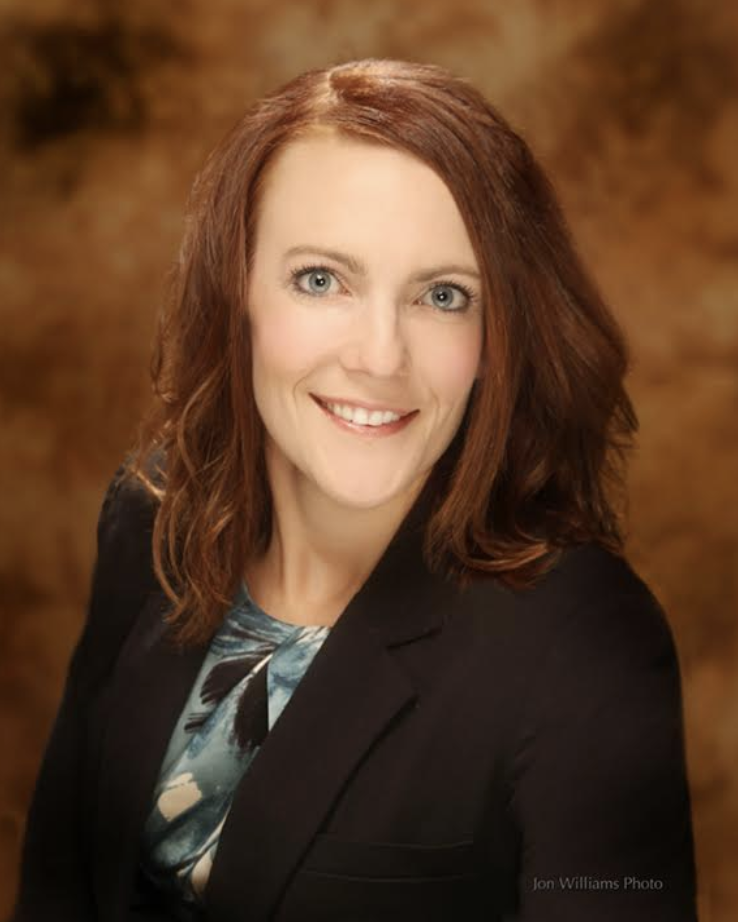 employees. She is in her seventh year as the Executive Director of Human Resources with the Ogden School District in Ogden, Utah. During her nineteen years in education, counting her service as an Education Support Professional, Jessica has held multiple positions that have enhanced her skillset and mindset. Her unique experiences, starting as a student custodian and working her way to a successful career in education, provides the organization with multiple perspectives. Her education experience includes being a student custodian, after school support professional, elementary teacher, junior high classroom management instructional coach, assistant principal at both the high school and junior high levels, Principal of a turnaround Junior High School, and Executive Director of Human Resources. Currently, Jessica also serves as President-elect for the Utah Public Education Human Resources Association. Jessica has presented at the AASPA conference, led several webinars, and served as AASPA's Chair of Professional Development. Currently, she serves as a supporting member of AASPA's Diversity, Equity and Inclusion Committee and the Legislative & Governmental Committee. She is an adjunct faculty member at Weber State University, teaching in the Master's of Education in Education Administration program. Her favorite course to teach within the Master's program is the Organizational Change and School Improvement course that focuses on shared leadership and collaboration. Jessica holds a Bachelor of Science degree in Elementary Education from Weber State University, Utah, a Master of Education in Education Administration from Grand Canyon University, Arizona, and the coveted pHCLE certification. She is looking forward to participating in, and becoming certified in the upcoming Executive pHCLE Link to Candidate Application Materials