Teacher Mentoring Prevents Turnover
By Joey Waters and Jeanette Wojcik
A single teacher will come into contact with hundreds, if not potentially thousands, of young hearts and minds. Unfortunately, many students find themselves struggling alongside those newly hired teachers who are having difficulties that may result in them leaving the profession. Research over the last decade indicates that much of this turnover can be prevented with an induction program that is thoughtful and well-implemented. Without a strong induction program, the annual turnover rate for educators tends to hover around 15%-20% and is notably higher than the turnover rate in non-teaching professions. This struggle with teacher retention translates into a loss of billions of dollars annually, according to the National Commission on Teacher and America's Future.
However, this same body of research also indicates that veteran teachers often feel invigorated as educators when serving as mentors and playing a role in the induction process. As a result of this research, there has been a significant increase in the number of states that mandate support for those new to the profession. Additionally, the American Federation of Teachers and the National Education Association both support assigning new teachers a mentor and see it as a critical component to teacher success. These truths leave us to question how we are best helping those educators build capacity to become the best versions of themselves.
---
You're Hired!
When a candidate hears the words "you're hired" it is imperative that those words are followed by a plan of action. The mentoring process should be underway before the school year begins. Welcoming teachers to a new school community is a multi-faceted process that begins at hiring, continues through the mentor-mentee matchmaking, and evolves over the years. Upon being welcomed into our district, our newest hires are connected to our teacher-mentor coordinator, who begins the process of partnering them with a seasoned teacher who will walk alongside them for the duration of their tenure process. Mr. Robert Fenter, Superintendent of Schools for Cold Spring Harbor, posits that mentor teachers "possess insights to our students and community, and possess a myriad of strategies and approaches to instruction that are time-tested and are most worthy of emulating." A good induction program will help create a strong learning and growing community and, thus, the foundation for positive memories because the essence of mentoring is providing a trusting relationship of guidance and support for someone in the midst of learning and growing.
---
Communicating Our Philosophy
To fulfill our district goal of an in-depth, thoughtful four-year mentoring program, we begin with a two-day induction. During this time, our newly hired teachers learn about the values and philosophy of the district and the pedagogical thinking and expectations from all stakeholders within our school community. These two days involve an introduction to our district that includes a review of Board of Education initiatives and goals, team building activities, and time to get to know other teachers, administrators, and Board members. A key component of our orientation is a panel discussion from a cross-section of our educators. This allows our newly hired staff to understand the history and values of the teaching community through the varied lenses of our teacher leaders. It also introduces staff to some welcoming faces to make the early days less daunting; they now have each other, their mentors, and a larger grouping of known individuals. The new hires also hear from district, building, and content area administrators and leaders about the practices and policies in place to promote an active, engaging learning environment and so that some of their early questions about their teaching practices and expectations can be addressed. This is also a time for teachers to learn more about their contracts, the retirement system, and the more fundamental aspects of the general workings of the district and buildings. Often new teachers have questions about their contracts or simply how things work and don't necessarily have a venue to get those questions answered; we provide that through our orientation process. After a day and half spent 'workshopping', we take time to tour the public library and arrange for all teachers to get a library card; this opportunity provides an additional learning resource and also fosters the deeper understanding that being part of our teaching staff means being part of a community. Finally, our newest teachers have an opportunity to spend time with their mentors as they embark on their journey to become educators in our district. As they eat together, talk with each other, and peruse our mentoring manual - something we created in house - it further deepens their shared commitment to each other's success.
---
Supporting Our Teachers: Professional Development, Team Building, and So Much More
Ongoing support is essential for teacher retention. Author Emily Davis discusses in her book Making Mentoring Work, "In 1987, a student in the United States was most likely to be assigned to a fifteen-year veteran. Today, there are more first-year teachers in U.S. classrooms than teachers with any other experience level." Consider the likely reality for a first-year teacher: he or she is probably addressing gaps in content areas, learning the fundamentals of classroom engagement and management, and attempting to understand the community and school culture. To address all of this we have built into our mentoring program five professional development workshops each year that focus on best practices in teaching such as lesson planning, classroom management, and student engagement. These workshops provide an additional opportunity for mentees to connect with each other and to build collegiality. Additionally, our new teacher mentor coordinator meets individually with each mentor and mentee to ascertain how each new teacher's year is going and to provide an additional layer of support. In short, the induction process is one that is on-going, layered, and personalized. The value of a strong induction and in depth mentoring program pays dividends over the years as individuals, buildings, districts, and communities take shape around the values shared within the broader educational arena to create passionate, thoughtful, and engaged leaders of tomorrow.
---
ABOUT THE AUTHOR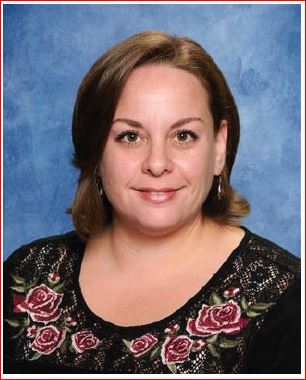 Jeannette Wojcik
"The task of a modern educator is not to cut down jungles, but to irrigate deserts." This quote by C.S. Lewis embodies Jeanette Wojcik's belief that a leader must inspire students and educators to ignite their own flame for learning. Ms. Wojcik is currently the New Teacher Mentor Coordinator for Cold Spring Harbor Central School District's mentoring program, where she inspires educators and students alike. Her sixteen-year career in elementary education ranges from classroom educator, reading specialist, and lead teacher. Ms. Wojcik has presented at national conferences such as the National Blue Ribbon Schools of Excellence conference on Fostering a Growth Mindset and Grit in the Elementary School. Ms. Wojcik earned a Bachelor of Arts degree in Elementary Education from St. Joseph's College and a Master of Science in Literacy from C. W. Post, Long Island University. She also holds an Advanced Certificate in Educational Leadership from C.W. Post, Long Island University and is an honored member of Phi Kappa Phi National Honor Society.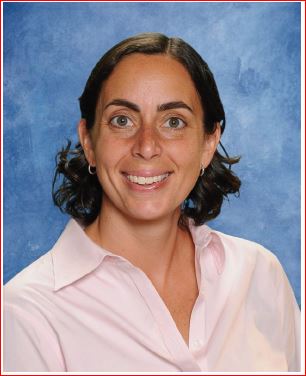 Joey Waters
Joey Waters has been in education for fifteen years as a middle and high school English teacher, News Literacy instructor, and Assistant Principal. Moreover, Joey has served as the teacher mentor liaison and then as the administrative coordinator of that same program for the Cold Spring Harbor Central School District. Joey's passion is teacher engagement and bolstering student opportunities to pursue their passions and excel beyond the confines of the classroom. Joey has presented at various conferences on topics ranging from creating inclusive classrooms to the social emotional significance of accessible literature. In addition to her background in education, Joey has experience running a small business and works as a freelance editor and writer. Joey is a graduate of Boston College, has taken a number of management courses through Hofstra University's MBA program, and has a degree in Education from C.W. Post, Long Island and in Educational Leadership from Stony Brook University.
---
References
Davis, E. (2014). Making Mentoring Work. Lanham: Rowman & Littlefield.
Home. (n.d.). Retrieved from http://www.nctaf.org/
Aftunion. (n.d.). American Federation of Teachers. Retrieved from https://www.aft.org/