Back to AASPA Book Store
The Power of Branding
AASPA Store | Leadership & Miscellaneous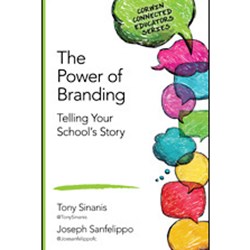 By Tony Sinanis and Joseph Sanfelippo
This book explores the idea of why branding schools is important, the benefits of branding a school and gives leaders an action plan for branding. Branding is a way for leaders to make students' learning visible to the entire education community in order to share best practices, celebrate achievements and make sure that the education community is focused on the most important person: the student.
This book will give leaders:
An understanding of why branding is so important to students' success

Stories of how branding has brought positive impacts to schools

Tools to start telling your school story
Use this all-inclusive guide to start sharing just how special your school is!
---