Back to pHCLE Holders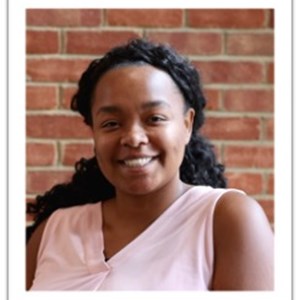 Professional Bio
Taylor joined the K12 Talent Institute with the goal of fulfilling her dream of making a difference while using her human resources expertise to support non-profits, educational institutions, and government entities.

Taylor has deep expertise in planning and executing events and activities related to undergraduate and graduate business case competitions that provide platforms for minority students to demonstrate their excellence. She also organized and managed a three-day intensive camp on leadership, creativity, product innovation, entrepreneurial thinking, data management, persuasive communication, and the art of negotiation. 

While at Whirlpool, Taylor partnered with the compensation, executive compensation, and benefits departments to conceptualize an innovative total rewards package for aviation crews. During her time with The Ohio State University Dining Services, she was responsible for recruiting, selecting, hiring, and orienting new staff. Additionally, she was responsible for improving the hiring process as well as conceptualizing a training handbook and promotion process in order to increase retention and aid in succession planning for her position.

District/Company Experience Management Institute
1058 Treeline Way
Delaware, OH 43015
614.620.2071
https://www.exm.institute/

Business ($275)
---
Region
# of Employees
Areas of Expertise
Sourcing & Recruiting, Compensation & Benefits, Onboarding
Certifications Held
HCLE Certificate #
Certification Start Date
Certification End Date