Back to AASPA Book Store
Are You Tweeting This?
Webinars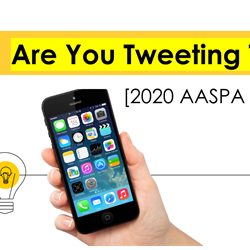 Original Date of Webinar - April 7, 2020 @ 10:00 AM - 11:00 AM CDT
Nicole Regan, Director of Recruitment and Supervisor of Special Programs at Lincoln Public Schools will present.
From a recruitment perspective, it is safe to say that the playbook is changing by the evolution of social media and its impact on attracting talent. Join us as we talk about how we took a closer look into our new generation workforce to strengthen our pathway to connect to our applicants.
ARE YOU AN AASPA MEMBER? CLICK HERE TO VIEW THE WEBINAR FOR FREE.
---